Gascoyne Region Projects
WA's Proterozoic Orogens are host to several large gold, copper and Nickel-Copper-Platinum Group Elements (Ni-Cu-PGE) deposits such as Tropicana, Telfer and Nebo-Babel. The Capricorn Orogen is significantly under-explored, despite similar geology and mineral potential to the Albany-Fraser and Paterson Orogens.
Miramar has two projects in this region which are highly prospective for gold and Ni-Cu-PGE at Whaleshark and Bangemall respectively.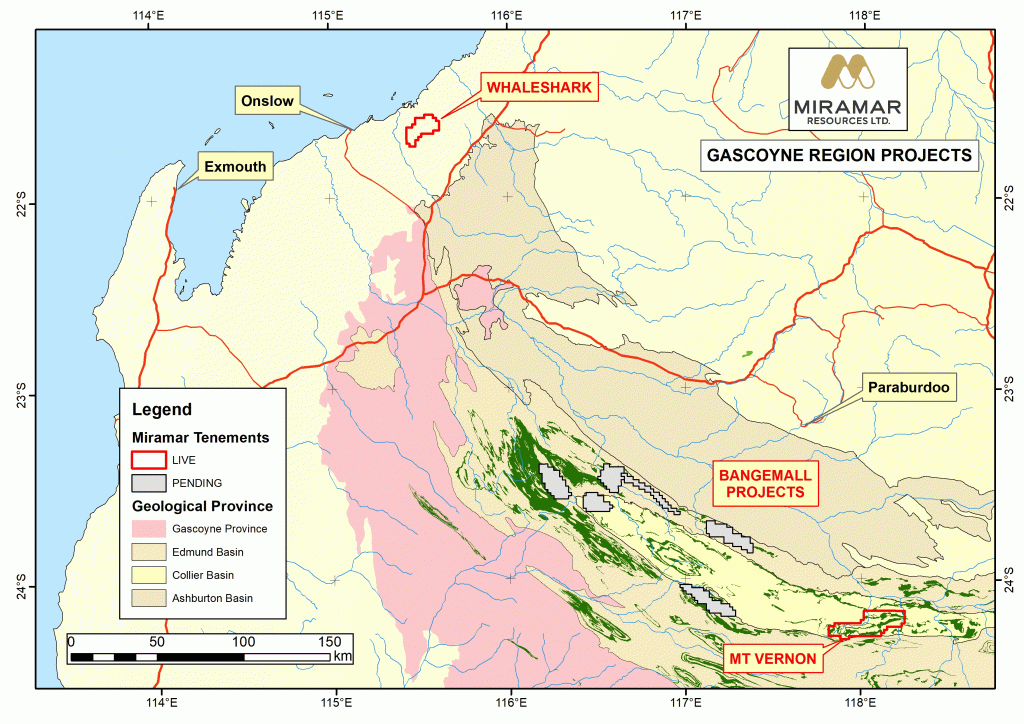 Whaleshark
The Whaleshark project is located 40km east of Onslow, WA, and is characterised by a large folded BIF complex buried under approximately 100m of Carnarvon Basin sediments. The project consists of a single Exploration Licence Application.
The project is located within the north western extension of the Proterozoic Capricorn Orogen and has significant unrealised potential for Proterozoic BIF-hosted Au (e.g. Homestake-style) and Iron Oxide Cu-Au (e.g. Starra, Ernest Henry-style) mineralisation.
The recent discovery of the Havieron deposit by Greatland Gold in the Paterson Orogen also highlights the potential for this style of deposit.
Previous exploration has been limited, but WMC Resources intersected gold mineralisation in sulphidised BIF with limited diamond drilling in the mid-1990s. More recently, a limited programme of EM was conducted over the main target in 2017, but no follow-up work was completed.
Gravity data is relatively wide spaced but shows some significant anomalism, notably to the northwest of the BIF. Infill gravity along with partial leach surface geochemistry is planned for the project. Given the association of the gold mineralisation with sulphides, this also highlights the potential to use further ground and/or airborne EM surveys for defining drill targets.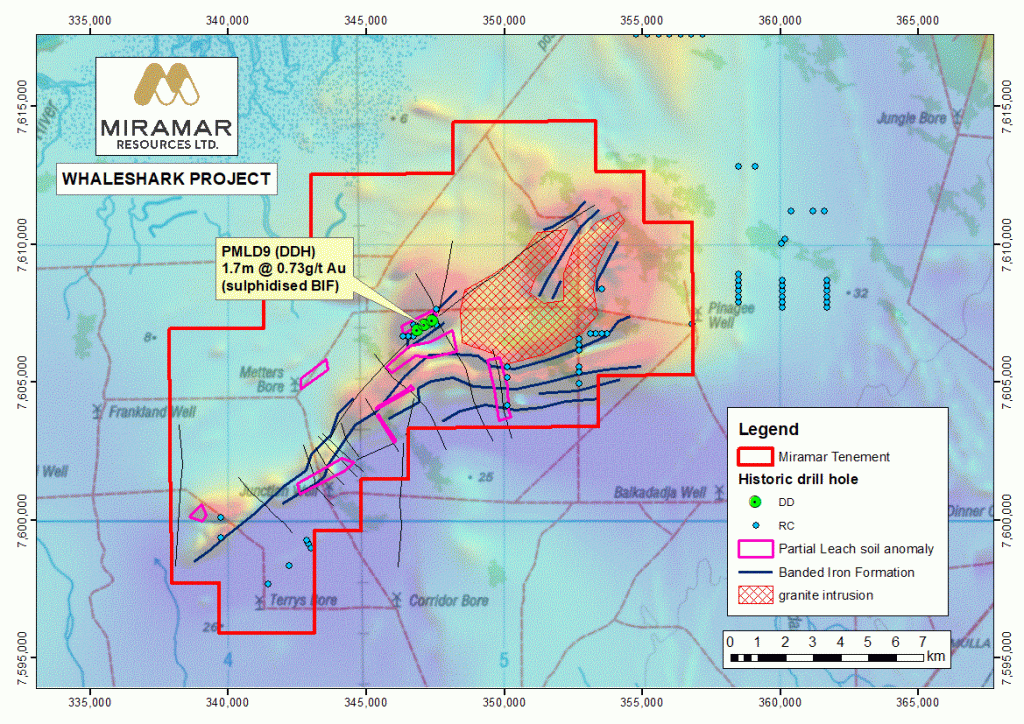 Bangemall
The Bangemall Ni-Cu-PGE project is located in the Gascoyne region of western Australia and covers a major crustal-scale structure at the contact between the Yilgarn and Pilbara cratons.
The area has been highlighted as having high prospectivity for Proterozoic craton-margin Ni-Cu-PGE mineralisation like that seen in the Albany-Fraser Province (e.g. Nova-Bollinger, Mawson) and the West Musgraves (e.g. Nebo-Babel), but has only seen exploration for Cu-Pb-Zn mineralisation
The Project consists of four applications for exploration licences that cover areas of coincident geochemical and geophysical anomalism.
The initial plan is to conduct reconnaissance soil and rock chip sampling followed by more detailed soil and ground EM surveys over areas of interest.