Murchison Region Projects
The Company has three projects in the Murchison covering under-explored greenstone belts: Lang Well, Lakeside and Garden Gully. These projects are well located with respect to existing gold operations and processing facilities.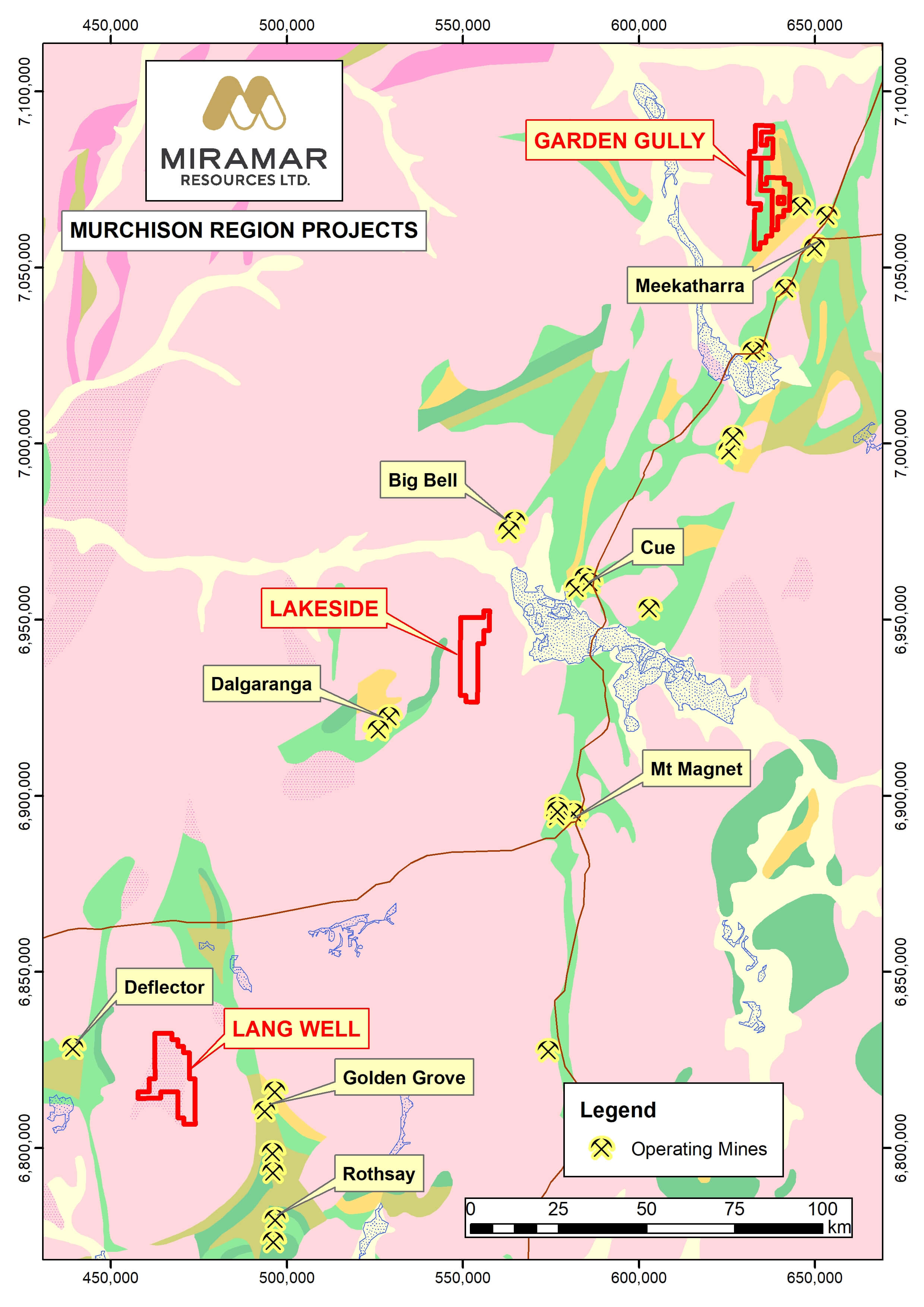 Lang Well
The Lang Well project consists of a single granted exploration licence covering a large, complexly folded greenstone belt located between the Deflector and Golden Grove operations.
In 1989, Metana Minerals N.L reported that limited reconnaissance rock chip sampling at the "Bunnawarra" prospect, located at the northern end of the Lang Well project area returned anomalous results from 0.10g/t up to 16g/t Au from oxidised and laminated quartz veining hosted in outcropping granitic schists. (WAMEX A028055)
Auger drilling by Jervois Mining Limited in 2010 identified several large +5km long gold +/-pathfinder anomalies that have not been followed up with deeper drilling.
Reconnaissance aircore drilling of the auger anomalism is planned, followed by grid drilling pending the results of the first programme.
Lakeside
The Lakeside Project covers a concealed greenstone belt north east of the Dalgaranga gold operations which has seen minimal gold exploration. The Project consists of a single Exploration Licence Application.
Previous exploration identified a large, 8km long auger anomaly however only 3 shallow RAB holes have been completed over the entire 25km strike length of the greenstone belt.
Surface geochemical sampling followed by reconnaissance aircore drill traverses are planned for this project, once granted.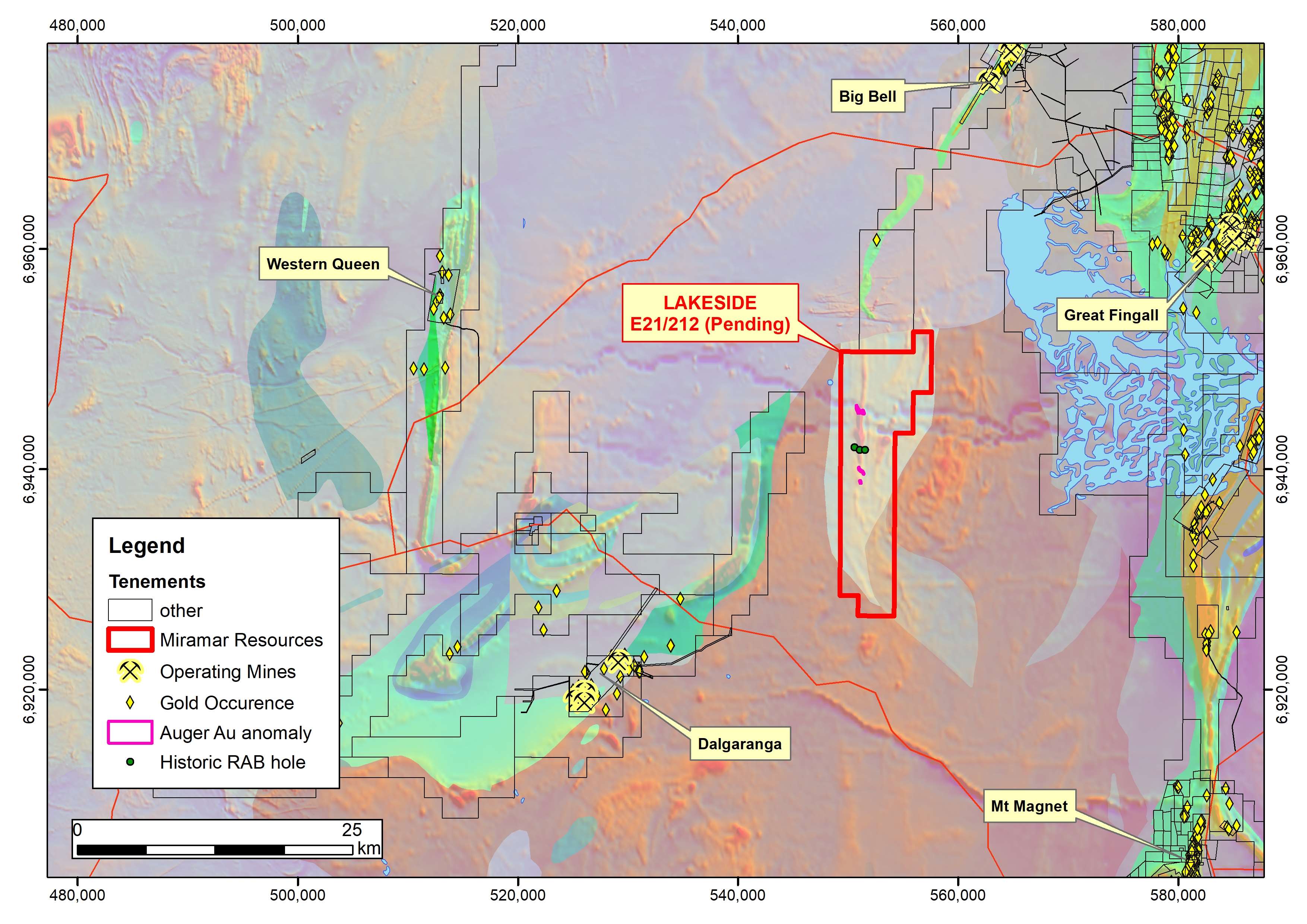 Garden Gully
The Garden Gully project consists of one granted tenement and two tenement applications covering the western half of the Abbotts Greenstone Belt, along strike from several historical gold occurrences.
The Project tenements have seen minimal recent systematic gold exploration and is within trucking distance of operating mines in the Meekatharra region.
The Company plans to conduct systematic geochemical sampling programmes over targets identified from historical drilling and geophysical data with the aim of defining targets for drill testing.
The Company will also progress the two tenement applications towards grant.